want something more in keeping with your Sowerbutts roach pole ,other than those lurid coloured modern pole winders ,or just something too hang your favourite float onto.
then how about making your own float winders ,a few simple tools and basic materials is all thats needed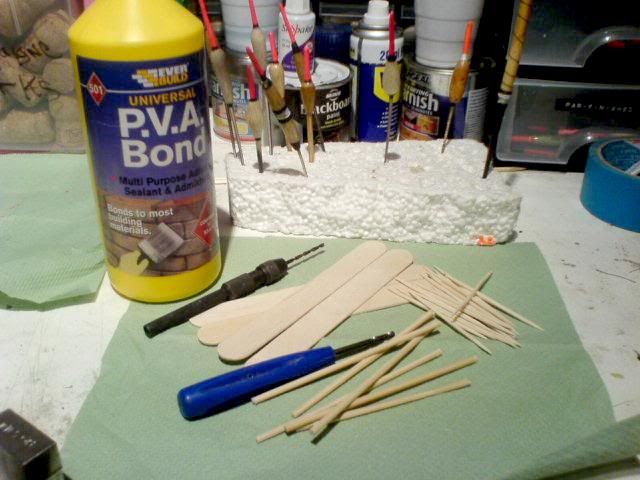 in days of yore ,the sidewalls i would of cut from sheets of balsa ,but there are alternative ,those lollpop looking sticks are paint stirer's 16.5cm long & the perfect shape (sourced from everyone favourite online auction site) & reasonably priced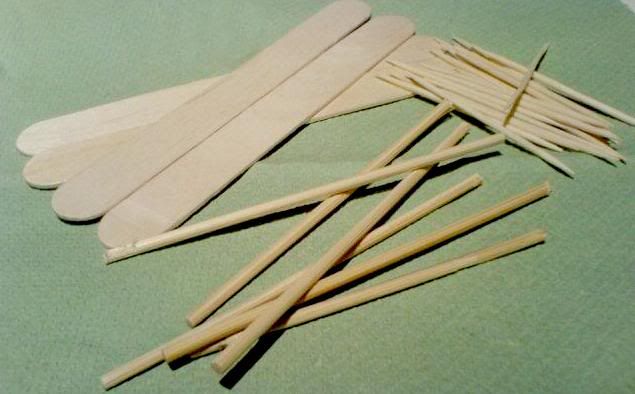 along with BBQ (2.5 or 3mm) skewers and cocktail sticks (not toothpicks) to form the crossmembers .
drill the hole for the main crossmembers (BBQ skewer) 2cm from the end (3/4" in old money) with the appropiate sized drill bit (2.5/3mm) .then drill a hole 1cm (3/8ths imperial) below the first ,equal in size of the diameter of the cocktail stick (about 2mm) .might be easier too strap a few together and drill them in lots .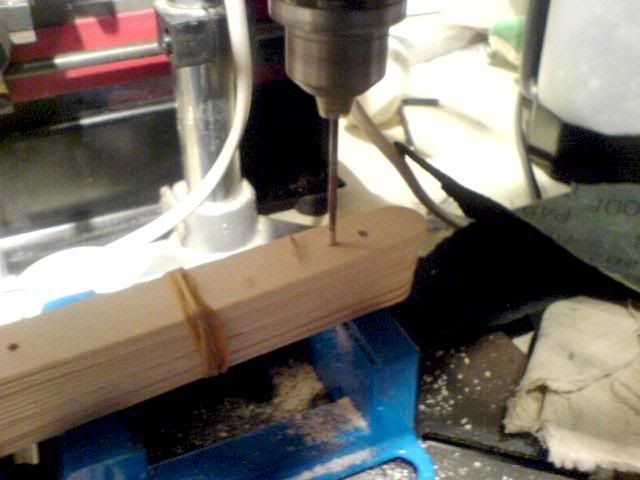 you then mount the sidewalls onto the crossmembers ,And glue into position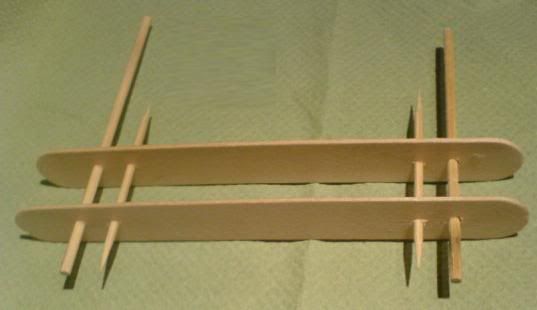 correctly spaced at 2cm ,these winder will accommodate most small bodied floats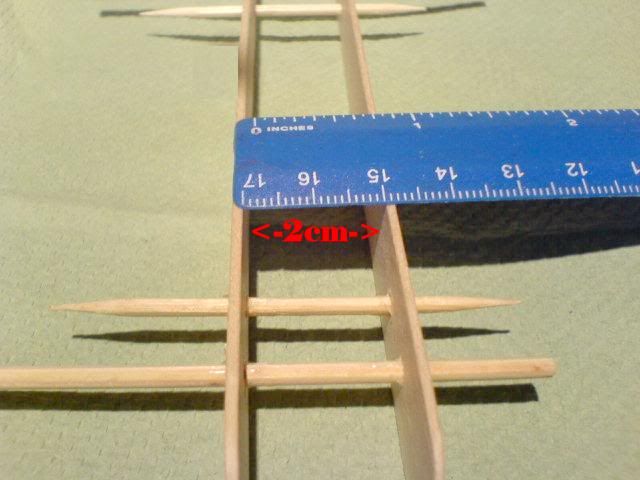 next you need too drill the mid point of the main crossmembers with the 2mm drill to a depth of not more than half the thickness of the crossmembers ,to accept the anchor point ,the tips of the coctail sticks are trimmed off .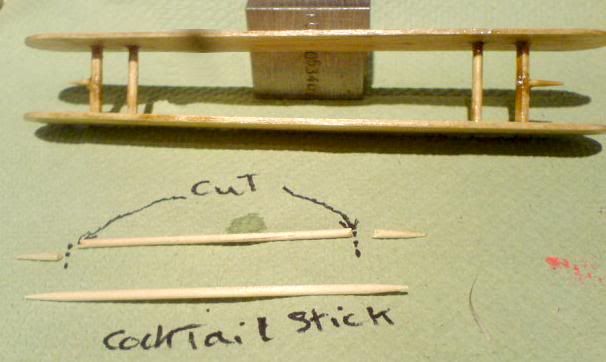 then securely glued into the holes in the crossmembers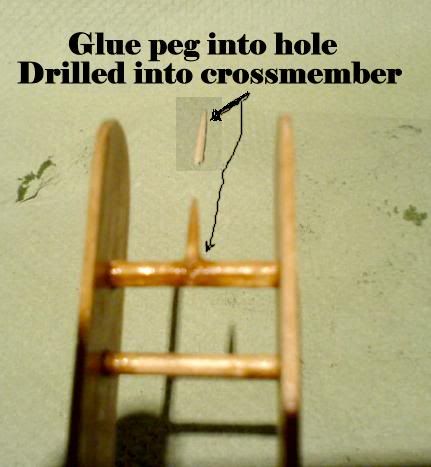 then its just a matter of varnishing or dyeing too your own tastes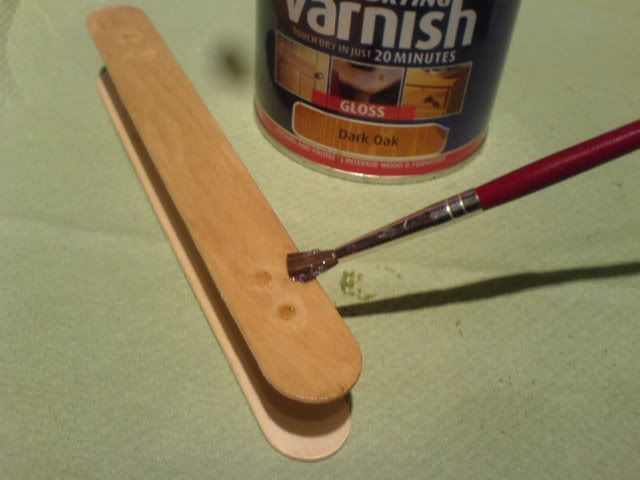 the only consession i've made too their modern counterparts is the use of those elasticated pole winder anchors

what floats you put on them is only limited by the length of the winders.with this size i store roach pole floats and little avons etc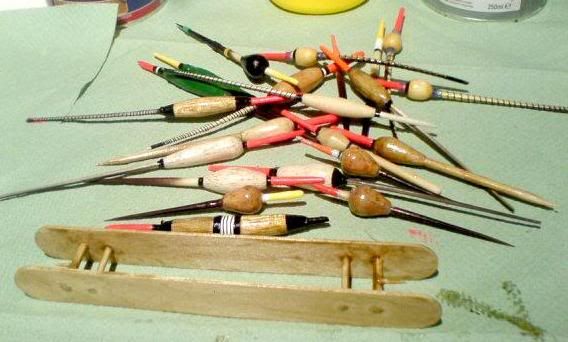 for larger /longer floats ,i use other materials for the sidewalls ,either cut from sheet balsa or as substitutes ,cheap small trellis or slatts from wooden blinds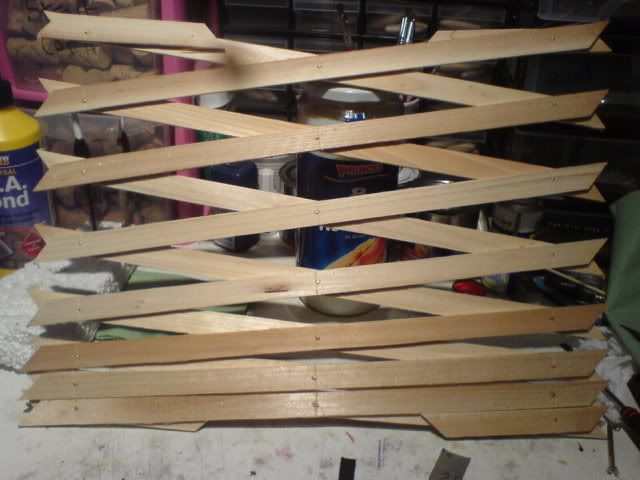 i use a small craft drill (dremal) too cut the end s too shape using mini grinding wheel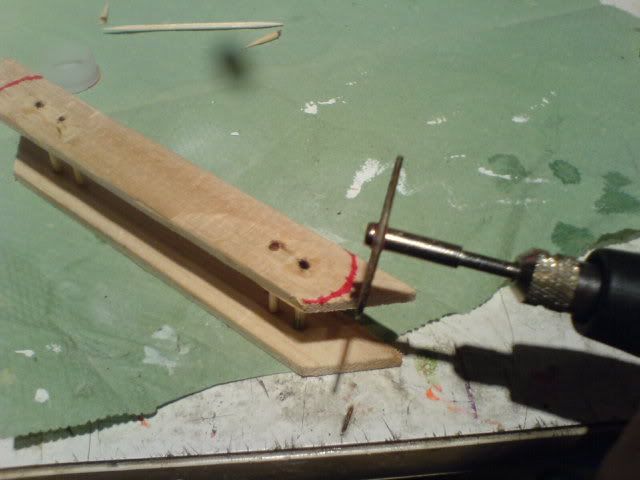 finished off ,as per other winders in the shade & varnish of your choice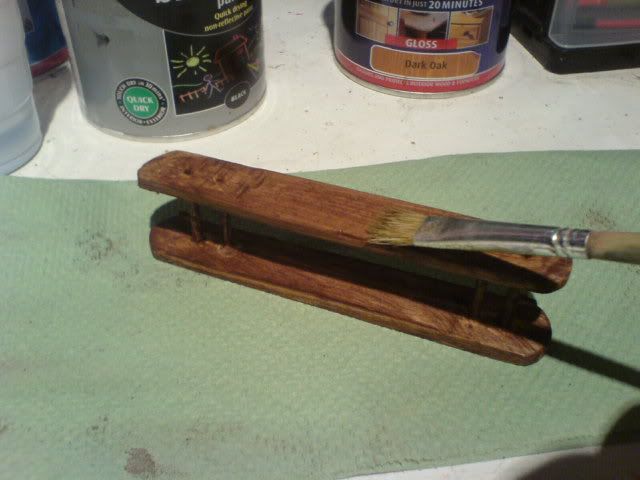 possibilities are endless ,you don't have too stick too two side's ,you could have three or four ,you'd have too set the hook retainers staggered or use another dowling material too suite small hooks but the main stretchers / braces (thick bar) are just BBQ skewers so you number of partitions is only limited by the length of the BBQ skewers .
wooden pencil cases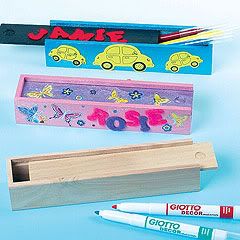 dominoes box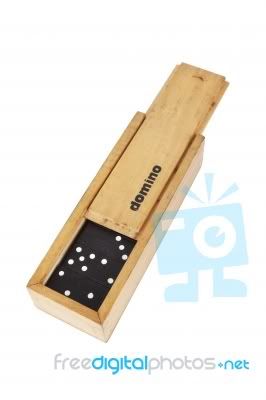 single pen box

you could ,if you could find them get a old style wooden pencil case / box or dominoes wooden box ,drill the appropriate holes in the side ,and replicate the vintage winders come tackle box's by fitting the lolly sticks winders too them and fitting internal dividers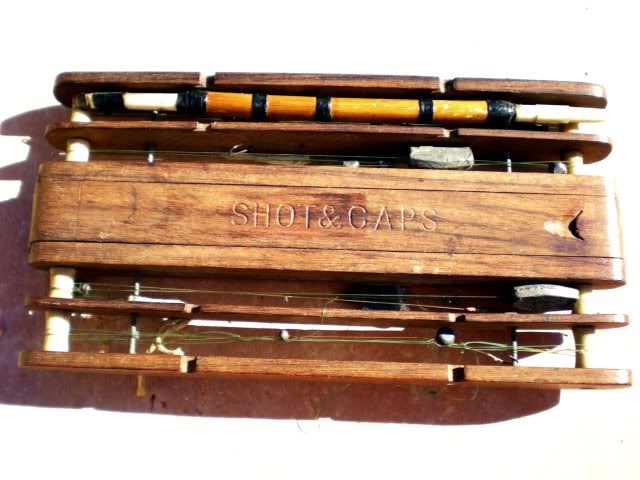 I feel new project coming on ,too build a box/winder like the vintage one above ......well i got hold of a narrow pencil case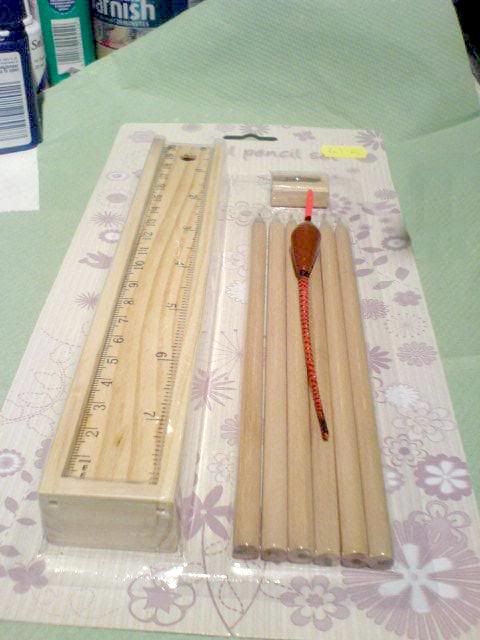 then it was just a matter of making the side winders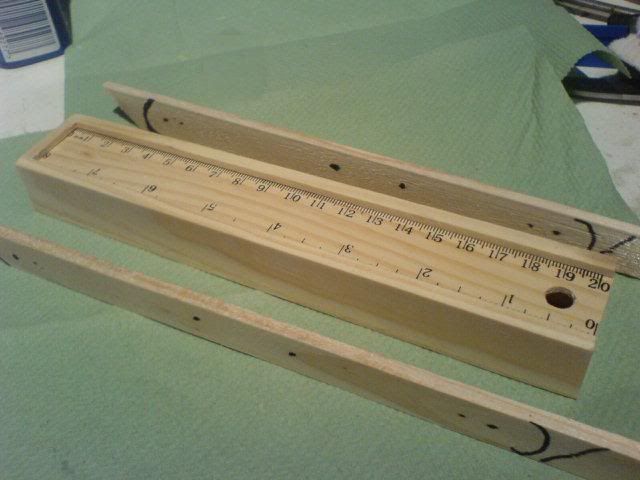 its at this point in the proceadings ,that things halted ,you see i packed everything up as i had to build a new work bench for my workroom ,my problem is since doing this i've forgotton where i put the float winder projects for safe keeping .once i find them i'll complete the project i guess .